My friend Producer Mark is behind a brand new musical project called
Carnival Star
.
Carnival Star is a post-punk / gothic rock studio project assisted by a collective of musicians and very soon (as in a few days) you'll be able to hear some of the fruits of a several-month long period of blood, sweat & tears.
I was asked (quite foolishly, given that I talk such a lot of rubbish) to lend a few words of support for a Carnival Star promotional drive. Here's what part of that drive looks like: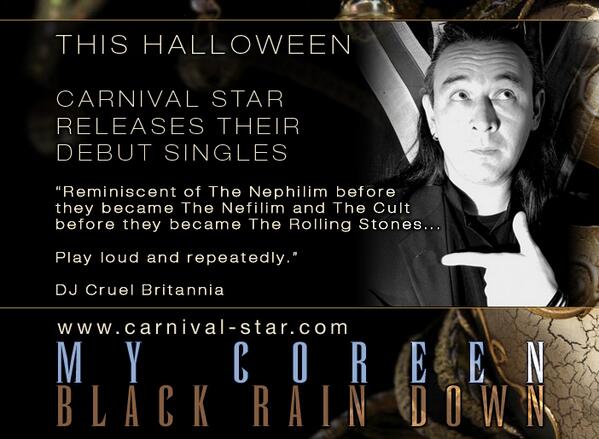 If you want to learn more about Carnival Star, use the links below.